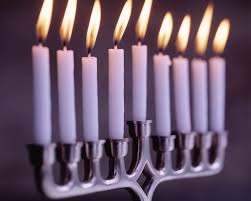 A Gallup poll released in October 2009 found that despite Obama's humiliating approval rating (6%) in Zionist entity – 64% of American Jews still support Barack Obama – highest rating amongst other religious communities and consistent with Jewish vote (77-78%) for Obama during November 2008 election. "It shows that the basic values shared by this president and the Jewish community remained unshaken by the election and recent events (Obama-Bibi's war of words to fool the public)," – said Jim Gerstein of J-Street. The finding of Gerstein's survey amongst Israelis for the New American Foundation, released on December 10 shows that 39% of Israelis still believe that Barack Obama is a Muslim (in fact Obama confesses to be a Christian). Interestingly, according to Pew poll – 11% of non-Muslim idiots also agree with the Israelis.
Since April, the Israel lobby groups have been in touch with the White House officials on the subject of 'who should and who should not be invited' to this year's Hanukkah party to be held on December 16 at the White House. Obama and his wife Michelle (one of her cousin is a rabbi) are expected to receive 550 Jewish and pro-Israel Christian guests. However, Israel Lobby has reportedly thrown a spanner at this greatest annual show to the brainwashed American Christian majority that who rule them. The 'spanner' happens to be that Obama administration is calling this event "a holiday celebration" instead of the "Hanukkah Party". Incidently, George Bush played midwife's role to this Jewish gala function by inviting 800 Jewish community leaders to the White House.
A recent poll conducted by Israel-peoxy, Anti-Defamation League (ADL) shows that 12% of White Americans, 28% of Afro-Americans and 35% of Latin Americans hold anti-Semitic views. "If 20 years from now the largest caucus in Congress is Hispanic, they will have a great deal to say about where foreign aid goes (the Zionist Jew is wooried about Israel, which receives 46% of total foreign USAID)," says Abraham Foxman, the national director of ADL.
Another paranoid Zionist Jew, Stephen Steinlight, fears that a liberal immigration policy could ruin the usual pro-Israel policies of the US administrations: "Privately American Jewish leaders express great concern that unregulated immigration will prove ruinous to American Jewry, as it had for French Jewry, and will for Jews throughout Western Europe. There is a particular fear about the impact on Jewish security, as well as American support for Israel, of the rapid growth of the Muslim population. At the conclusion of meeting with national leaders, several told me, 'You're 1000 percent right, but I cannot go out and say it yet'………"
Dr. Kevin MacDonald in his recent article titled The ADL: Managing White Rage explains the hypocracy of this Jewish organization towards both the White and non-White folks – in order to maintain Washington's pro-Israel policy.